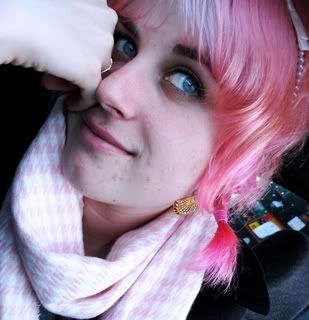 It is super rainy, guys. It's finally starting to let up, but there were flood warnings and thunder and lightning and non-stop rain this weekend. I kind of love it. If it's going to be cold, I at least want it to be able to enjoy the sound and feel of rain.
In other news, Heroes is Awesome. Yes, with a capital A. I'm so happy with the season, it really feels like they are back in form.
Also,
Dollhouse
, Friday nights, 9 PM, Fox. It's Joss's new show and it's not getting as good of rating as it should be. I'm not sure how in love with it I am yet, but Joss's shows can take time to get on their feet and there has only been one episode. I am intrigued, though.
Yesterday, Joel and I bought about $100 worth of candy at Target, but we only payed $20. After Valentine's Day Sale FTW.